Episode 2 of Kubernetes 101 is here! The episode was streamed live on November 25, 2020, but you can view the video on-demand, free forever—just click the image below: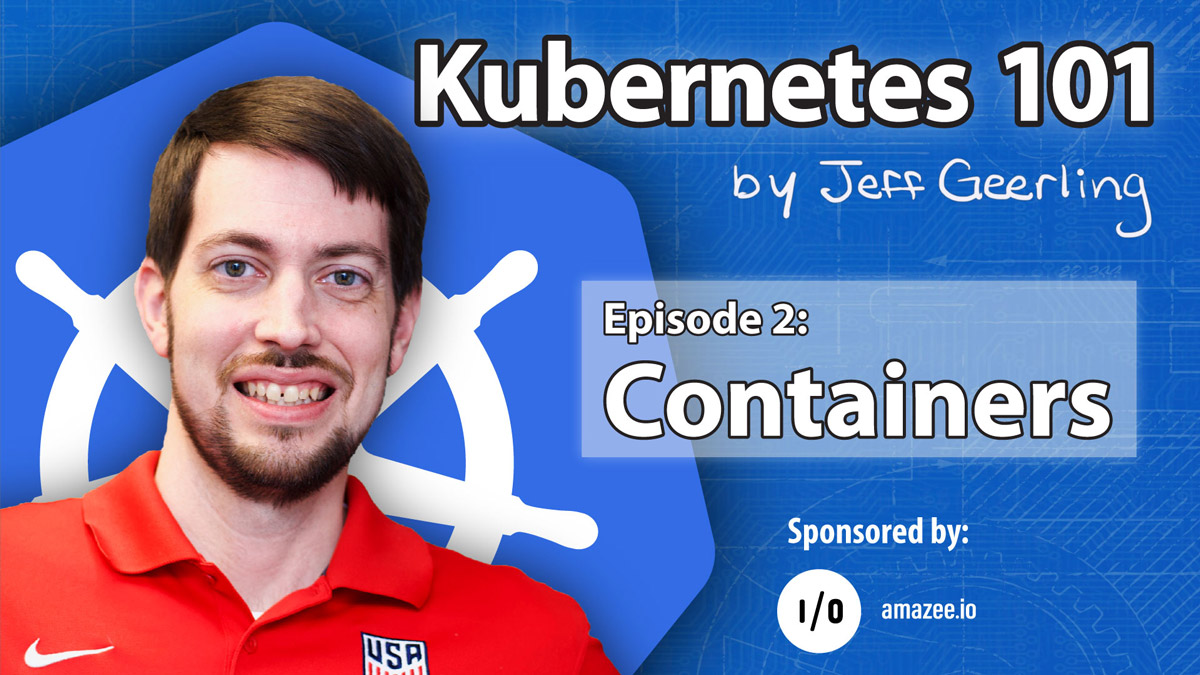 Topics Covered in this Episode
Why does Kubernetes use containers?
How do you build a container?
Build a simple Go app
Run the Go app directly
Run the Go app in a container
Push the Go app to an image registry
Examples from this Episode
Check out the Instructions for 'Hello Go' app and Build the 'Hello Go' Docker container image if you want to follow along with the list of commands Jeff ran during the video!
Don't miss out!
All episodes are live streamed on Jeff Geerling's YouTube channel—subscribe so you don't miss out on future content!