Episode 3 is live! The episode streamed live on December 2, 2020, but the video is available free and on-demand—just click the image below: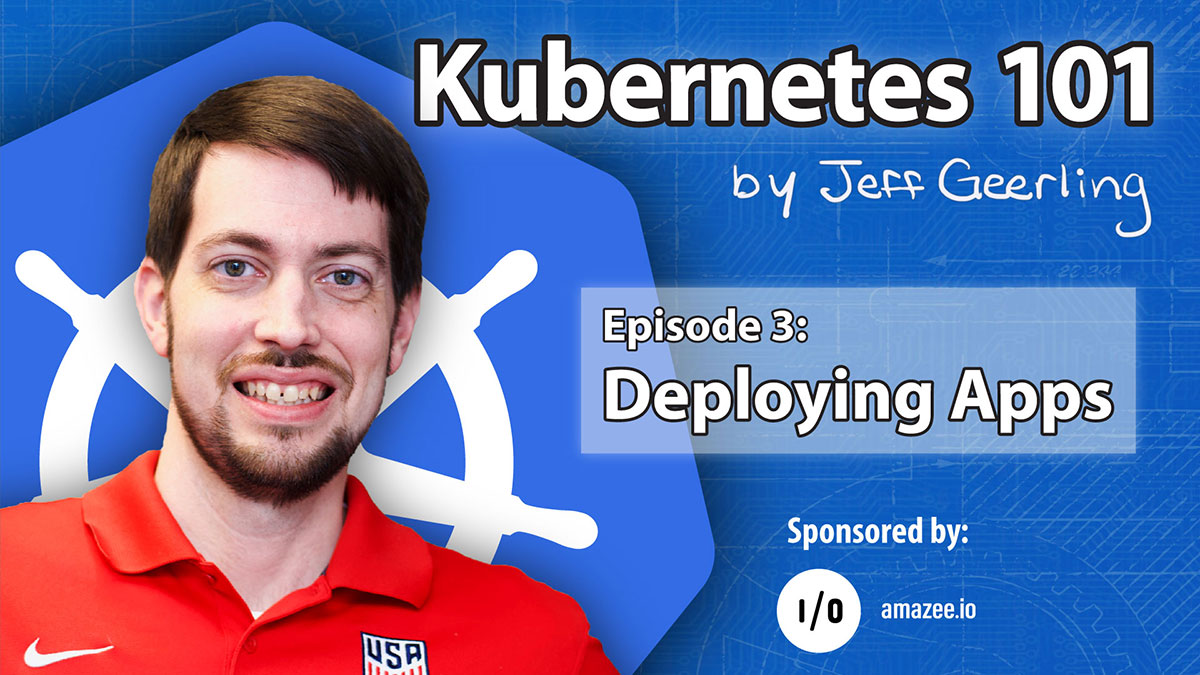 Topics Covered in this Episode
Building a test cluster in the cloud
Deploying our Hello Go App into Kubernetes
Connecting a private image registry to Kubernetes
Exposing, scaling, and updating our App
Rolling back a deployment
Examples from this Episode
Please check out the following examples in the Episode 3 README:
Creating a Linode Cluster for cloud-based testing
Deploying Hello Go into Kubernetes
Exposing the Hello Go App
Scaling the Hello Go App
Updating the Go App
Rolling back the Deployment
Don't miss out!
All episodes are live streamed on Jeff Geerling's YouTube channel—subscribe so you don't miss out on future content!