Episode 5 is live! The episode streamed live on December 16, 2020, but the video is available free and on-demand—just click the image below: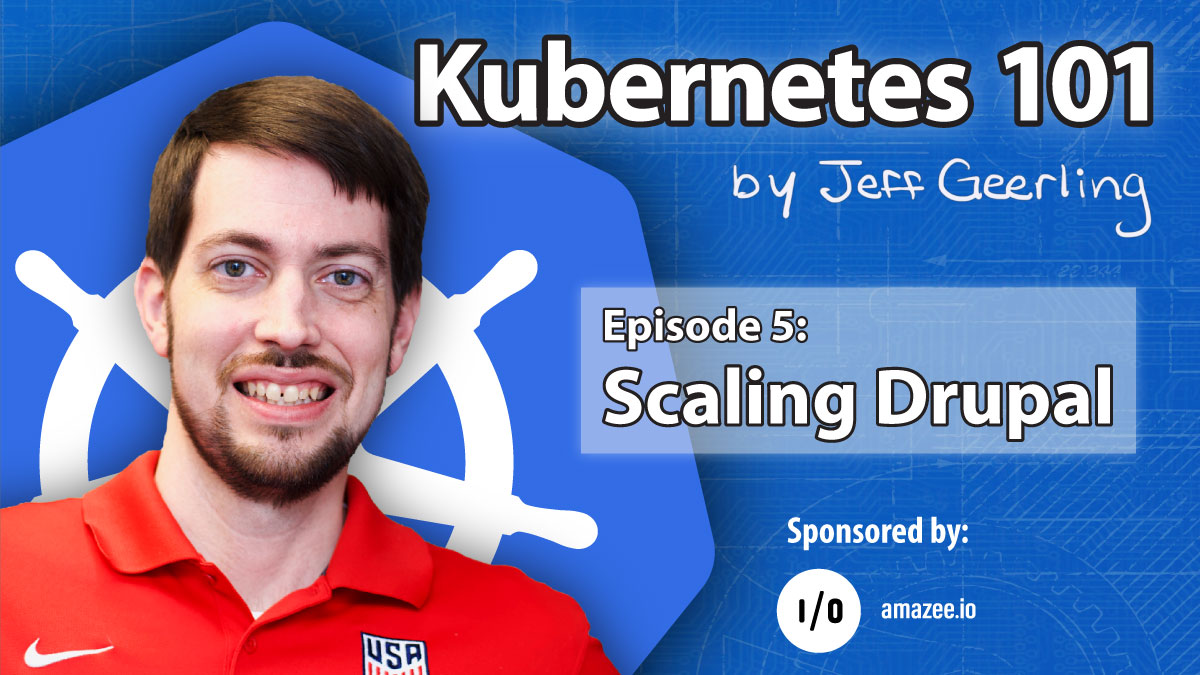 Topics Covered in this Episode
Setting up a shared filesystem to scale Drupal's deployment
Setting up Horizontal Pod Autoscaling
Options for High-Availability Databases
Pre-Christmas Q&A and Book Giveaway!
Examples from this Episode
Please check out the following examples in the Episode 5 README:
Fixing the scalability issue with Drupal Pods
Shared Storage Options: Rook and Ceph, Gluster, NFS, cloud services
Set up an NFS Server
Set up NFS client provisioner in K8s
Reconfigure the Drupal PersistentVolumeClaim for NFS
Deploy Drupal and MySQL (MariaDB)
Scale Drupal up… and down!
Set up metrics-server
Configuring Horizontal Pod Autoscaling (HPA) for Drupal
Scaling Databases
Don't miss out!
All episodes are live streamed on Jeff Geerling's YouTube channel—subscribe so you don't miss out on future content!