Kubernetes 101 is a new educational video series by Jeff Geerling, and the first live episode will premiere on YouTube on November 18, 2020 at 11 a.m. US Eastern!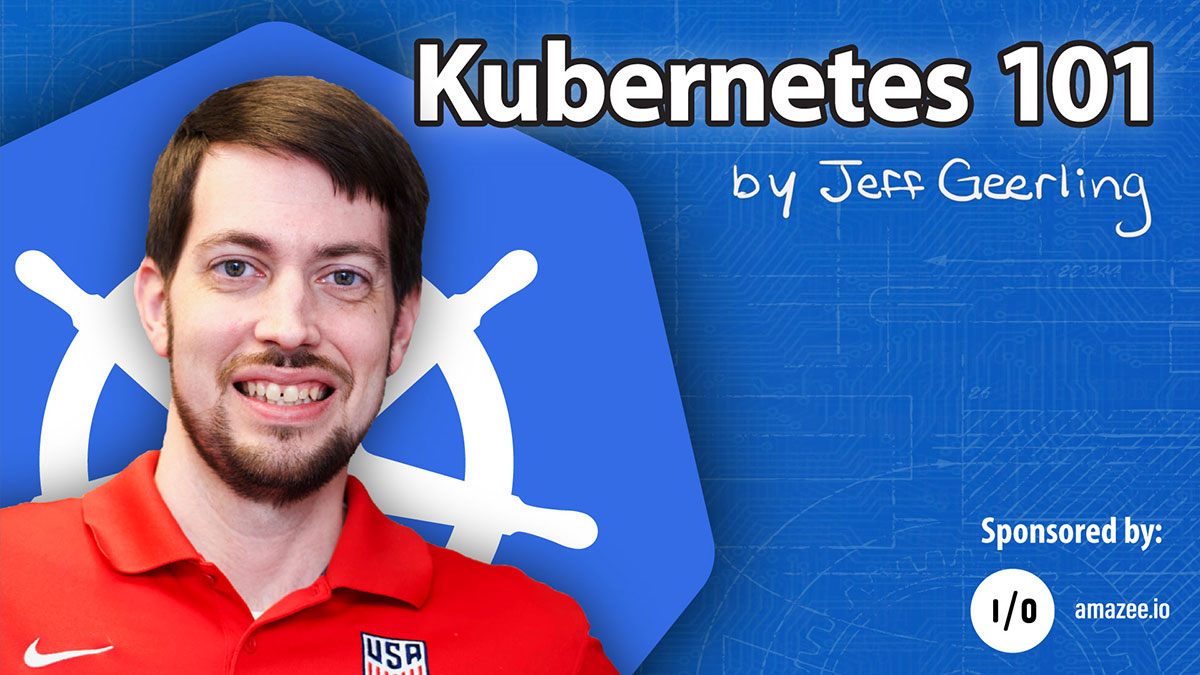 Jeff Geerling is the author of bestselling book Ansible for DevOps, and streamed a very popular Ansible 101 series earlier this year on his YouTube channel. Jeff is also writing Ansible for Kubernetes, and has maintained a Raspberry Pi Kubernetes cluster for many years, the Raspberry Pi Dramble.
This series will cover all the basics of Kubernetes and cloud-native infrastructure, and will demonstrate how to manage containers, clusters, and applications running inside those clusters.
Don't miss out!
Make sure to subscribe to Jeff Geerling's YouTube channel and enable notifications so you don't miss out:
Click the 'Subscribe' button.
Click the bell to set up notifications when new streams are live.
The first episode, "Hello, Kubernetes!" will air on November 18, 2020 starting at 11 a.m. US Eastern (see it in your timezone).
All episodes will be recorded and available on-demand immediately following the live stream.
Who is it for?
This series is meant for complete beginners to Kubernetes and cloud-native deployment. If you've dabbled in Docker, or even if you've never used it before, you will learn a lot about containers, Kubernetes, and cloud-native computing.
Even if you have already used a managed Kubernetes service before, learn more about how everything works under the hood through this free series on YouTube!
Episodes
See the full episode list here!
Special thanks
Special thanks to amazee.io​ for sponsoring this series. amazee.io is a global Managed Service Provider delivering secure, enterprise-grade container hosting, leveraging the open source application delivery platform Lagoon – purposely built for Kubernetes-based modern cloud environments.
They empower large-scale organizations with better deployment processes, the freedom of local development, a flexible container-based hosting platform that can be located anywhere in the world, and 24/7 white-glove support and services.