Episode 10 is live! The episode streamed live on February 10, 2021, but the video is available free and on-demand—just click the image below: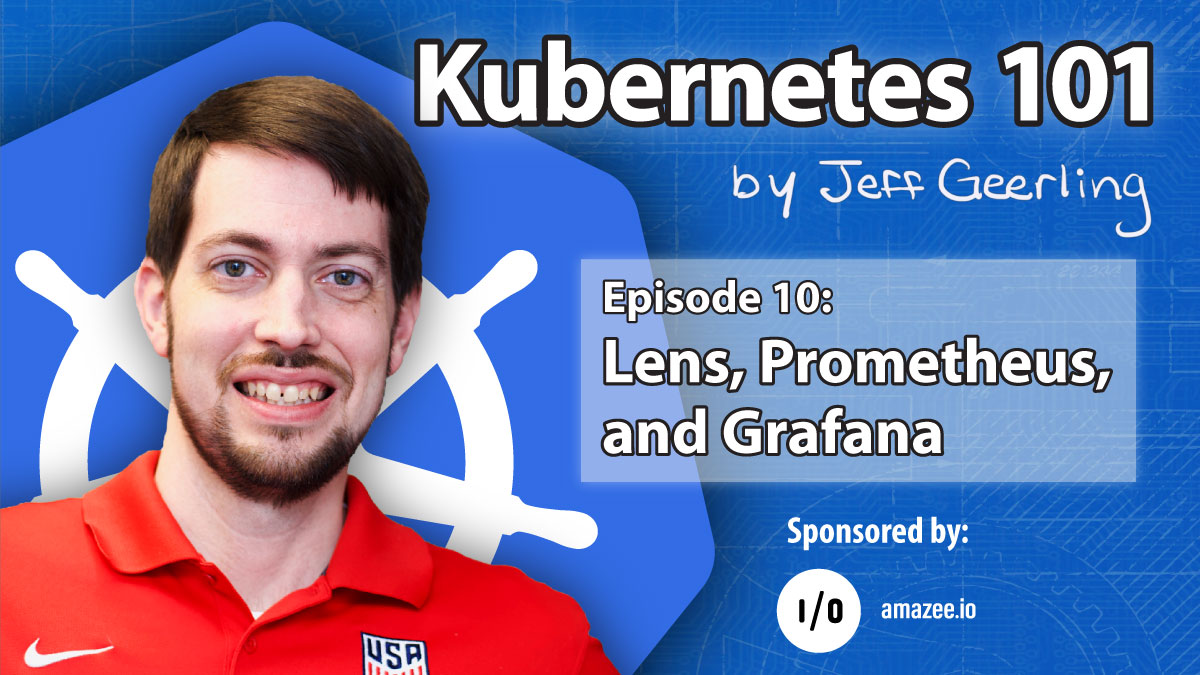 Topics Covered in this Episode
Cluster visibility with Lens
Metrics monitoring with Prometheus and Grafana
Examples from this Episode
Please check out the following examples in the Episode 10 README:
Explore Pod logs with Lens
Log into Nodes and Pods with Lens
Install Prometheus and Grafana using Helm
Browse Grafana Dashboards
Don't miss out!
All episodes are live streamed on Jeff Geerling's YouTube channel—subscribe so you don't miss out on future content!