Episode 6 is live! The episode streamed live on January 6, 2021, but the video is available free and on-demand—just click the image below: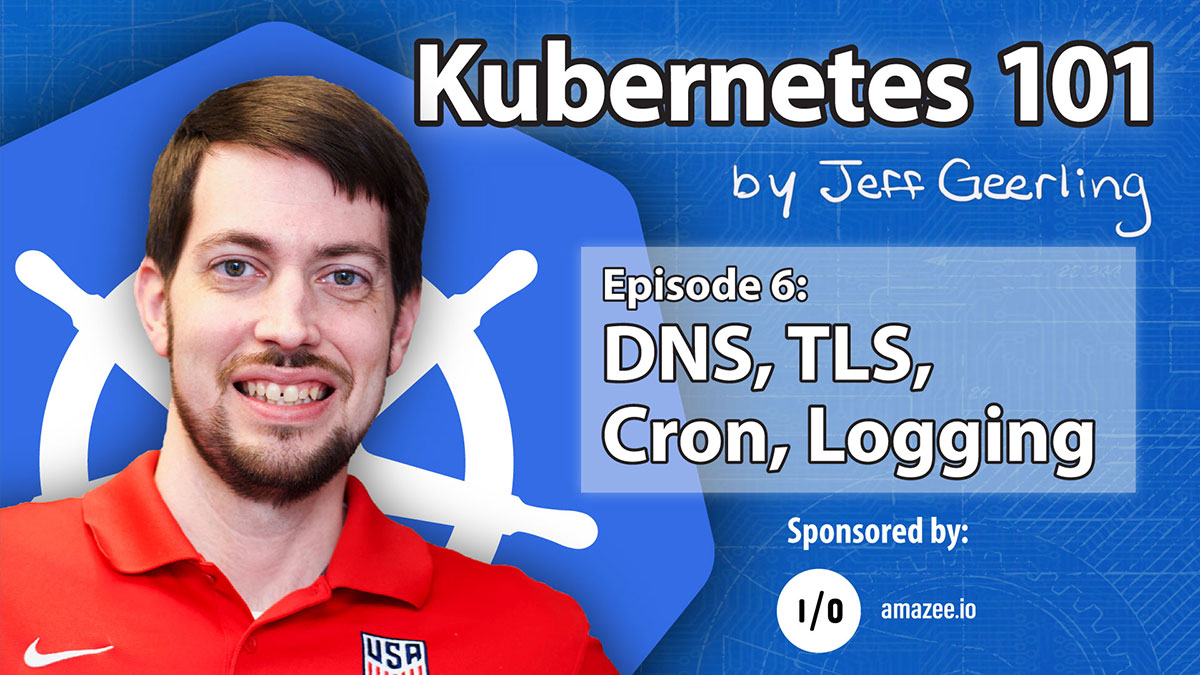 Topics Covered in this Episode
DNS for Drupal
Automating certificates for Drupal Ingress
Working with Drupal's Cron system
Figuring out what to do with Drupal's internal logs
Examples from this Episode
Please check out the following examples in the Episode 6 README:
Set up an NGINX Ingress Controller
Set up Ingress for Drupal
External DNS Integration
Set up TLS with cert-manager and Let's Encrypt
Keeping Drupal Happy with a CronJob
Monitoring Drupal's Logs
Don't miss out!
All episodes are live streamed on Jeff Geerling's YouTube channel—subscribe so you don't miss out on future content!