Episode 7 is live! The episode streamed live on January 20, 2021, but the video is available free and on-demand—just click the image below: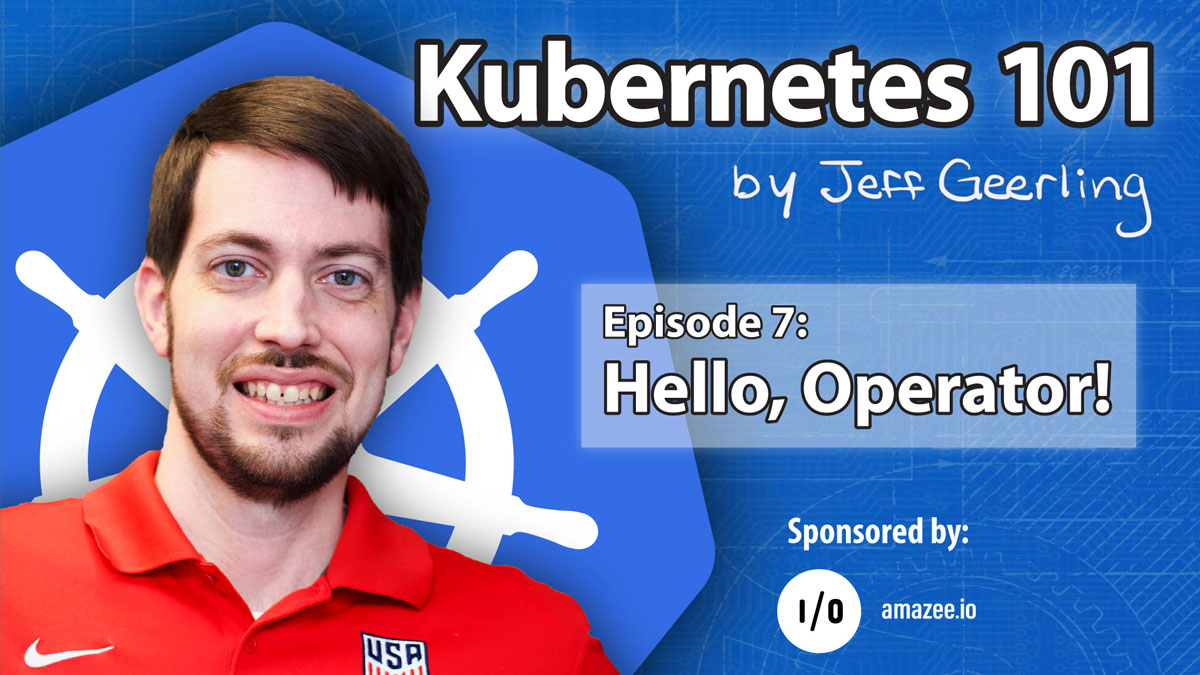 Topics Covered in this Episode
What are Kubernetes Operators?
Popular operators you may already know
How can we build our own operator?
Where can we find other operators?
Examples from this Episode
Please check out the following examples in the Episode 7 README:
Build your own Operator with Operator SDK
Building an Ansible Operator for Memcached
Running the Ansible Operator
Don't miss out!
All episodes are live streamed on Jeff Geerling's YouTube channel—subscribe so you don't miss out on future content!